Using our awesome design team, we have undergone a complete brand redesign. We're excited to share these brand updates and why we made them.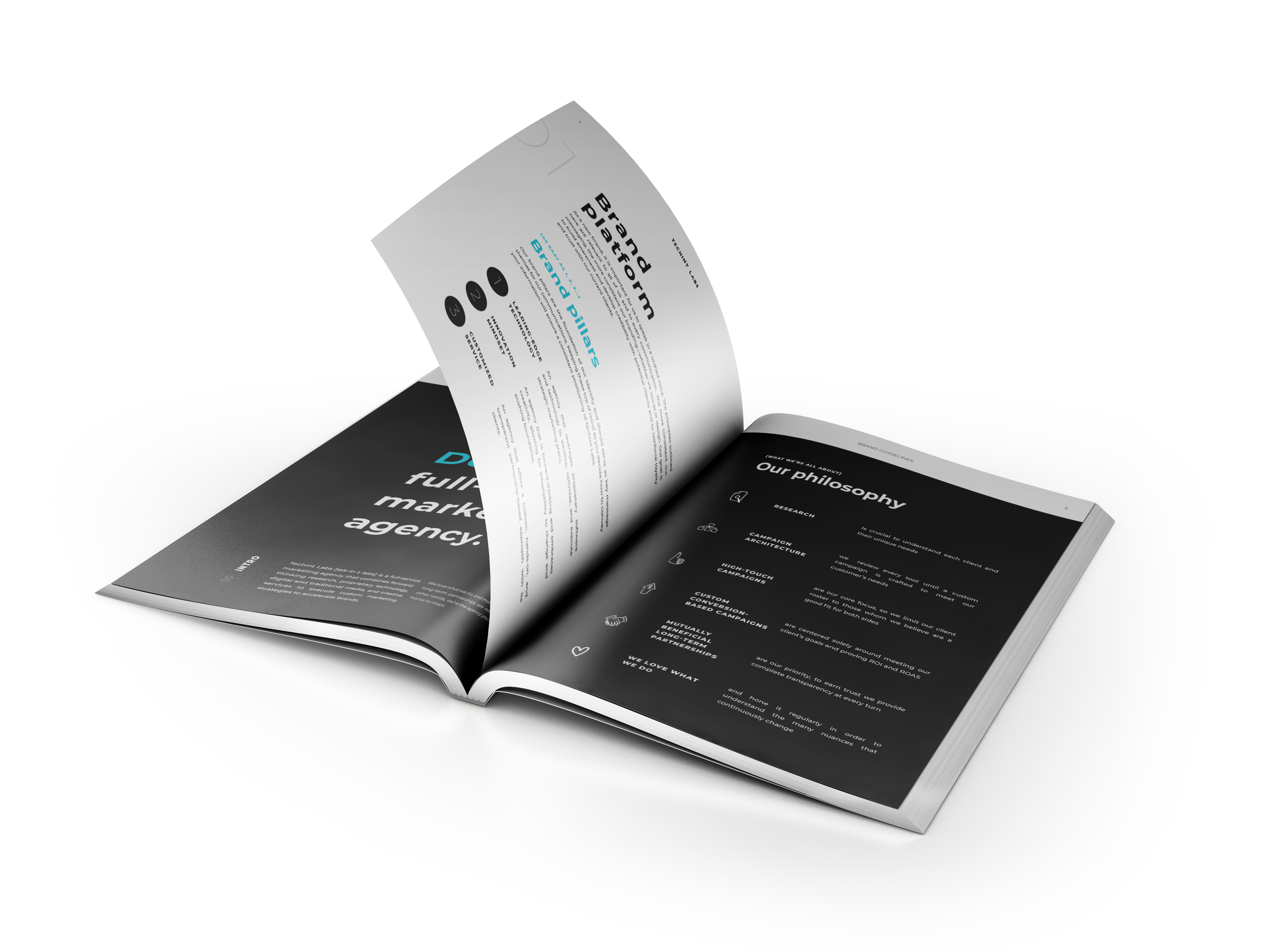 Like many startups, we grew fast. Our original brand was developed over two years ago while we were still establishing who we were as an agency. Besides, our brand elements did not fully meet our needs. For instance, our previous logo was locked in a rectangle, making it inflexible to use in all layouts. Also, the grey and teal color combination did not provide enough web accessibility contrast.
Along with our new wordmark, we updated our font and color palette. Montserrat is a highly legible, cleanly constructed typeface that can be used for headlines, subheads, and body copy. In addition, our primary color palette was tweaked to a more vibrant teal and incorporates black and white layouts to create a modern and minimalistic look and feel. We also expanded our color palette to include secondary colors. Completely new to the brand, we added a logomark and graphic elements to visually express our identity.
1. RESEARCH
We began the rebranding process by undergoing a brand audit, completing Interviews and surveys, analyzing our company goals, and competitor analysis.
2. BRAND PLATFORM
Once the research was compiled and analyzed, we developed our brand platform which consists of our brand pillars, philosophy, nomenclature, personality, and voice & tone.
3. VISUAL IDENTITY
Using the brand platform as a guide, six visual identity concepts where developed. From there, the concepts were narrowed to three and presented to the senior staff. Afterward, a feedback survey was distributed. The information from the survey was then used to create the final version of our visual identity.
4. BRAND GUIDELINES
Our brand guidelines were created by combining the elements from the brand platform and visual identity.
5. FINAL ASSETS
Once the brand guidelines were finalized, we began creating final assets and updating all of our materials, including our: website, stationery, social media pages, merchandise, and internal and external collateral.
6. DISCUSSION
Lastly, the new brand was presented to ensure that all team members have a solid understanding of how to find and use all updated communication materials.
What are our goals with the new brand?
Our new brand allows us to show our personality as an agency and also reflects that we are a fusion of technology and design. We're very excited to share it with you.
For another example of a brand project, see our recent case study.
If you're ready to transform your brand, send us a message.